Virtual Exhibition
IPVC 2020 postponed to July 20-24, 2020
Virtual Booth
2D booth* in the virtual Exhibition Hall includes:
Company Name and Logo
Company Profile
Documents, Videos and Images
Content hyperlinks for company's website, products, news and social media accounts.
ADDITIONAL FEATURES:
Interactive Chat (Group and 1:1 chat, including video calls)
Contact Us
Ability to see visiting attendees at the booth.
*Booth template design will depend on the package/ category/ support amount.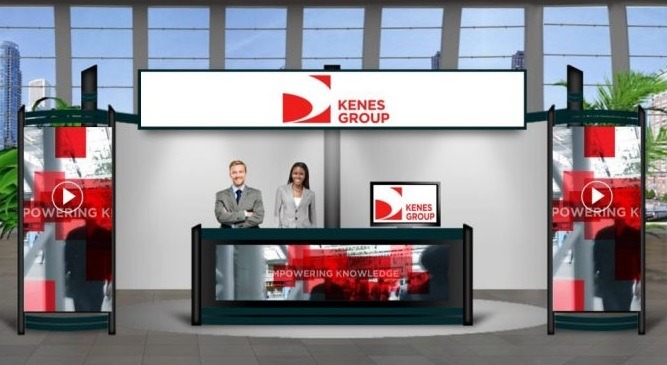 Exhibitors Rules & regulations
ALLOCATION OF EXHIBITION SPACE
A completed Exhibition Booking Form and Contract must be sent/ emailed to ensure reservation of a desired location. Upon receipt of the Exhibition Booking Form and Contract, space will be confirmed and an invoice will be sent.
EXHIBITOR REGISTRATION
All exhibitors are required to be registered and will receive a badge displaying the exhibiting company name. Registrations will be given depending on your booth of choice:
Small Booth – 2 registrations
Medium Booth – 3 registrations
Large Booth – 5 registrations
Premium Booth – 7 registrations
Any additional registrations will be charged a registration fee.
EXHIBITORS' TECHNICAL MANUAL
An Exhibitors' Technical Manual outlining all technical aspects of exhibiting will be available approximately 3 months prior to the Meeting. It will include the following:
Technical details about the Venue
Final exhibition details and information
Contractor details
Services available to exhibitors and order forms
EXHIBITOR LOGO & PROFILE
You can submit your logo and company's profile, read important exhibitor information and complete orders for your stand on the Kenes Exhibitors' Portal. The Exhibition Manager will contact you with the link to the Exhibitors' Portal, including your personal login details.​
EXHIBITION TERMS & CONDITIONS
The Terms and Conditions of exhibiting are included in the Online Prospectus. Please note that signing of the BOOKING FORM AND CONTRACT indicates acceptance of these Terms and Conditions. The Exhibition Booking Form will be held as a valid liable contract, by which both parties will be bound. An exclusive handling agent will be designated to the IPVC 2020.
Further details will be included in the Exhibition Technical Manual.​​