Novel Coronavirus Update
To adapt to the current situation, we decided to transform the IPVC 2020 into a fully virtual conference.
The new IPVC 2020 dates are: July 20-24, 2020.
Registrations to the Conference will remain valid for the postponed dates of IPVC 2020.
Important Dates
Abstract Submission Deadline: Tuesday, September 10, 2019.
Abstract Submission Extended Deadline: Tuesday, October 1, 2019.
Late-Breaking Abstract Submission Deadline: Tuesday, January 21, 2020.
Early Registration Deadline: Tuesday, January 14, 2020.
Membership
To benefit from reduced registration rates, you have to be in good standing for paid membership during the Conference.
For more information, please visit https://ipvsoc.org/become-a-member/
Language
The official language of the Conference is English.
Conference Organizers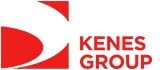 Kenes Group
7, rue François-Versonnex,
C.P. 6053, 1211 Geneva 6
Switzerland